Imaginé par le génial producteur Norman Whitfield, connu pour son travail avec The Temptations et The Undisputed Truth, le groupe Rose Royce est à l'honneur dans un nouveau coffret 3-CDs à paraître au printemps.
Pour la première fois, "The Definitive Collection » réunit les titres des labels MCA, Warner Brothers et Epic Records et comprend toutes les versions maxis des plus grands succès de Rose Royce, dont les ballades « Love Don't Live Here Anymore », « Wishing On A Star », « I Wanna Get Next To You » et les hymnes funk « Car Wash », « It Makes You Feel Like Dancin », « Is It Love You're After » et « Do Your Dance ». Le coffret est complété par un nouveau livret de Charles Waring, le spécialiste soul du magazine Mojo.
"Rose Royce : The Definitive Collection" sera disponible le 20 mai (distribution : Robinsongs/Cherry Red Records).
Tracklisting :
CD1
1 Car Wash – Long Version / From "Car Wash"
2 Put Your Money Where Your Mouth Is
3 I'm Going Down
4 I Wanna Get Next To You
5 Wishing On A Star
6 It Makes You Feel Like Dancin'
7 Do Your Dance 8 Funk Factory
9 Ooh Boy
10 Love Don't Live Here Anymore
11 I'm In Love (And I Love The Feeling)
12 Do It, Do It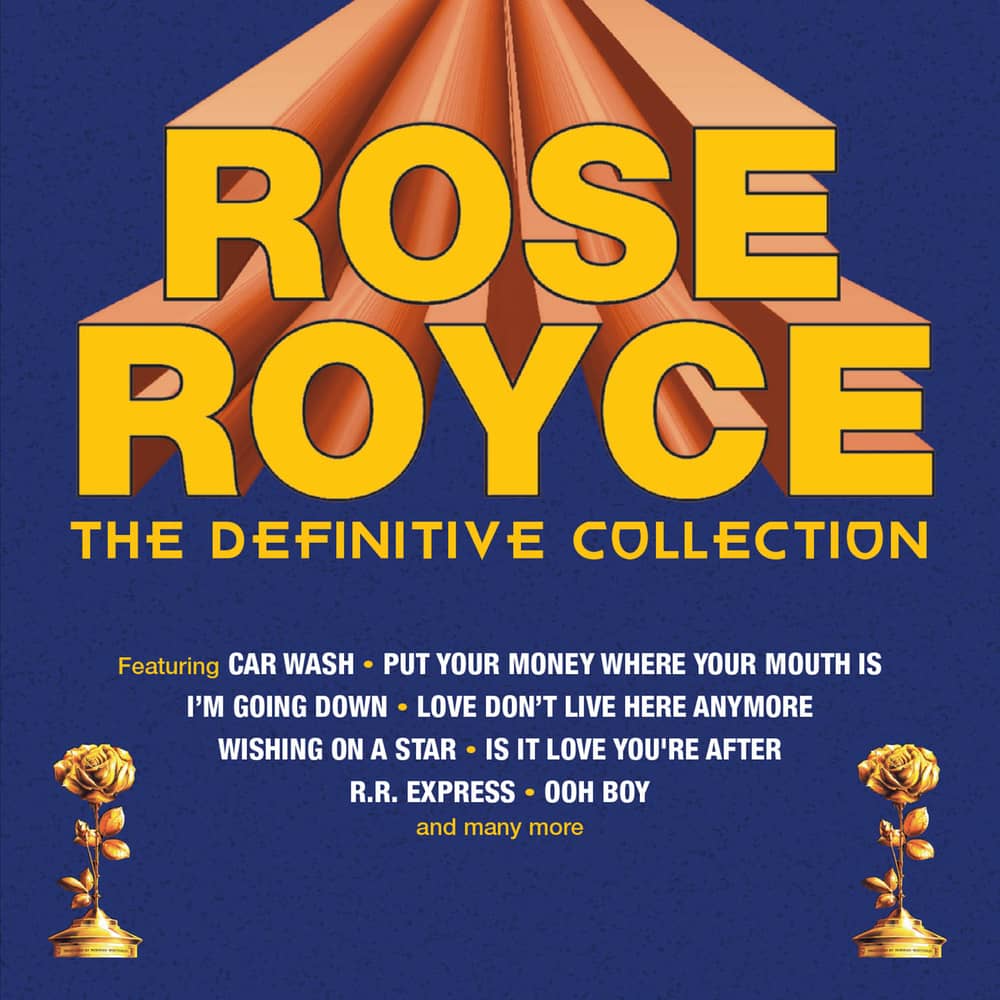 13 First Come, First Serve
14 Get Up Off Your Fat
15 Help
CD2
1 That's What's Wrong With Me
2 Is It Love You're After
3 Bad Mother Funker
4 Pazazz
5 What You Waitin' For
6 Shine Your Light
7 I Wonder Where You Are Tonight
8 Golden Touch
9 Funkin' Around
10 You're A Winner
11 Wanna Make It With You
12 Love Is In The Air
13 Help Yourself
CD3
1 RR Express
2 Jump Street
3 Illusions
4 Tell Me That I'm Dreaming
5 Pop Your Fingers
6 You Blew It
7 Best Love
8 Still In Love
9 Dance With Me
10 Fire The Funk