Sorti en 1981, Nightclubbing, le cinquième album de Grace Jones est désormais disponible en version remasterisée enrichie d'un cd bonus.
Enregistré dans les studios Compass aux Bahamas, Nightclubbing voit la chanteuse jamaïcaine renouer avec  les producteurs de Warm Leatherette Chris Blackwell et Alex Sadkin pour une nouvelle collection de reprises inspirées et de chansons originales dont le sexy « Pull Up to the Bumper », « I've Seen That Face Before (Libertango) », « Demolition Man » (écrit par Sting), « Use Me » de Bill Withers ou encore l'étonnante relecture du classique de The Idiot (1977) composé par David Bowie et Iggy Pop.
Le tout exécuté par le Compass Point All Stars, un backing band de folie comprenant Wally Badarou aux claviers, les guitaristes Mikey Chung et Barry Reynolds, le percussionniste Uziah 'Sticky' Thompson et la section rythmique la plus funky de la Jamaïque : Sly Dunbar à la batterie et Robbie Shakespeare à la basse.
Au menu du cd bonus, on retrouve de nombreux remixes dont pas moins de 5 versions différentes du hit « Pull Up to the Bumper », des faces B, des raretés ainsi que 2 inédits : l'excellent « If You Wanna Be My Lover »et « Me! I Disconnet From You », une reprise de Gary Numan.
Cette nouvelle édition de Nightclubbing est disponible dans une multitude de formats : double cd deluxe, double vinyle gatefold 180 grammes, Blu ray audio et digital chez Island Records/Universal Music.
Disc 1
1) Walking In The Rain 4.18
2) Pull Up To The Bumper 4.41
3) Use Me 5.04
4) Nightclubbing 5.06
5) Art Groupie 2.39
6) I've Seen That Face Before (Libertango) 4.30
7) Feel Up 4.03
8) Demolition Man 4.03
9) I've Done It Again 3.51
Disc 2
1) Demolition Man (12" Version) 4.58
2) Pull Up To The Bumper (Long Version) 5.45
3) Feel Up (Long Version) 6.14
4) I've Seen That Face Before (Libertango) (12" Version) 5.32
5) Walking In The Rain (12" Version) 7.25
6) Pull Up To The Bumper (Remixed Version) 7.15
7) Use Me (Long Version) 6.10
8) Pull Up To The Bumper (US Party Version) 5.00
9) Feel Up (Extended Version) 6.15
10) Pull Up To The Bumper (1985 Remix) 6.24
11) Peanut Butter (Pull Up To The Bumper Instrumental) 5.10
12) If You Wanna Be My Lover (previously unreleased) 8.00
13) Me! I Disconnect From You (previously unreleased) 5.30
14) Esta Cara Me Es Conocida (I've Seen That Face Before (Libertango) 4.32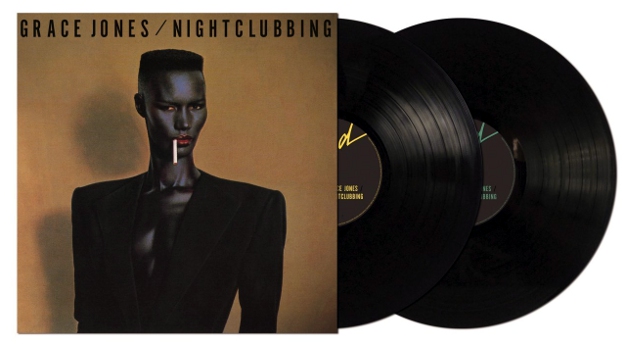 Tracklisting de l'édition vinyle :
Disc 1
1) Walking In The Rain 4.18
2) Pull Up To The Bumper 4.41
3) Use Me 5.04
4) Nightclubbing 5.06
5) Art Groupie 2.39
6) I've Seen That Face Before (Libertango) 4.30
7) Feel Up 4.03
8) Demolition Man 4.03
9) I've Done It Again 3.51
Disc 2
1) Demolition Man (12" Version) 4.58
2) I've Seen That Face Before (Libertango) (12" Version) 5.32
3) Walking In The Rain (12" Version) 7.25
4) Use Me (Long Version) 6.10
5) Pull Up To The Bumper (US Party Version) 5.00
6) Feel Up (Extended Version) 6.15
7) If You Wanna Be My Lover (previously unreleased) 8.00
8) Me! I Disconnect From You (previously unreleased) 5.30