Initiée par Funk★U et Wagram Music, la collection vinyle Give Me The Funk! s'enrichit d'un septième volume dédié aux reprises soul-funk de standards pop.
Si les racines du blues et de la soul ont longtemps inspiré les grands noms de l'histoire de la musique, les légendes du funk se sont également frottées aux incontournables standards pop-rock. Au fil des décennies, les covers destinées à combler des vides — et à faire prospérer de juteux catalogues d'édition — sur les faces des 33-tours se sont transformées en relectures autant originales qu'audacieuses.
The Tribute Session, le septième volume de la collection Give Me The Funk! The Best Funky-flavored Music, célèbre l'art de la reprise et organise la rencontre inédite entre les chansons des Beatles, des Rolling Stones, Led Zeppelin, Bob Marley, The Bee Gees, Cream, Grandmaster Flash and The Furious Five, Prince (sans oublier la Symphonie n°40 de Mozart !) et les grooves stupéfiants de Marcus Miller, Clarence Reid, Electro Deluxe, Bernard "Pretty" Purdie, The Mighty Mocambos, Spanky Wilson, Lenny White et bien d'autres. Get back to where you once belonged !
Give Me The Funk! The Tribute Session disponible le 27 mai en vinyle et version digitale (distribution : Wagram Music). Ecoutez et commandez.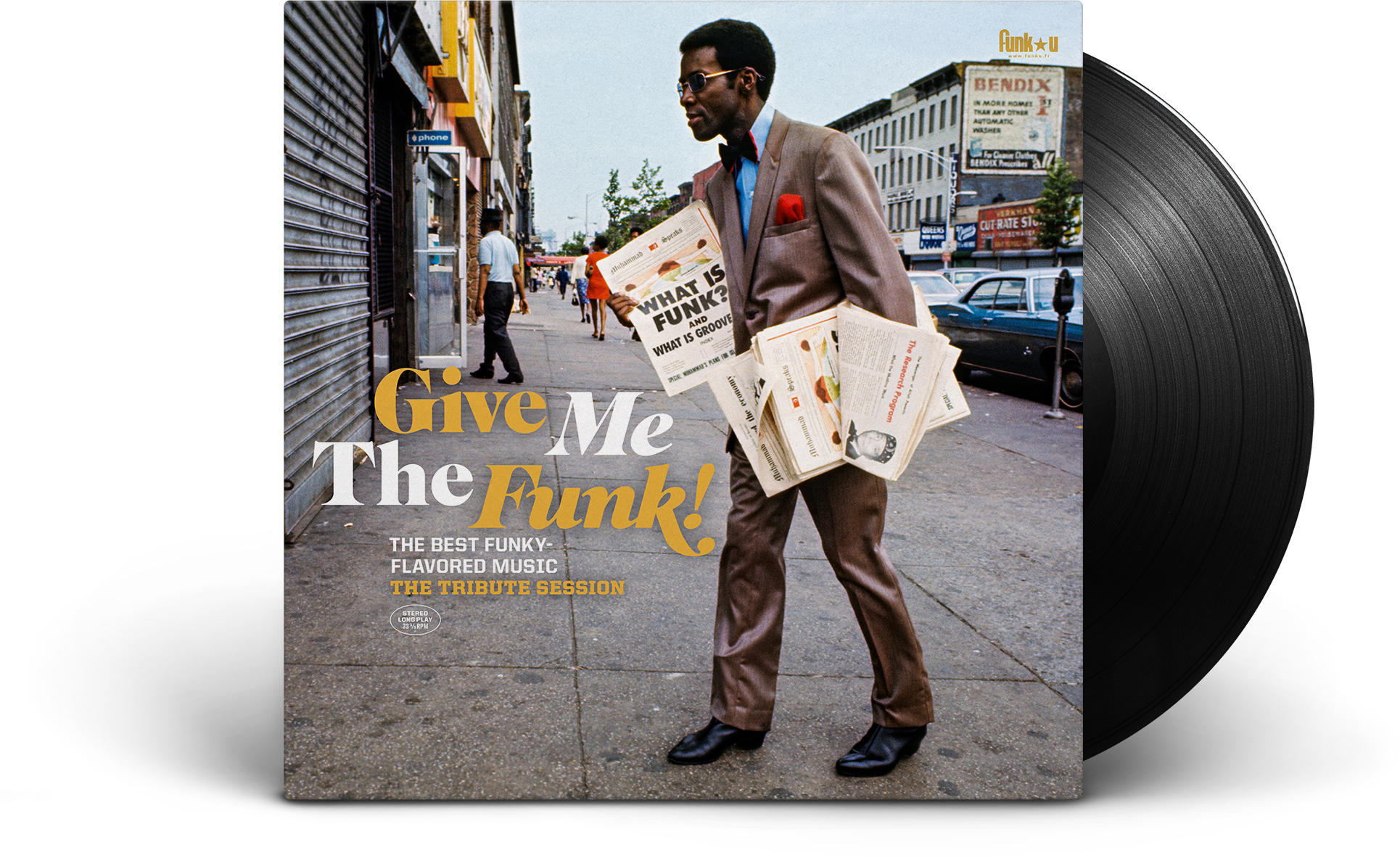 Tracklisting
Face A :
Clarence Reid "Get Back" (The Beatles)
Spanky Wilson "Sunshine of Your Love" (Cream)
Incredible Bongo Band "(I Can't Get No) Satisfaction" (The Rolling Stones)
Pretty Purdie & The Playboys feat. Norman Matlock "Funky Mozart" (Mozart)
Red Holt Unlimited "I Shot the Sheriff" (Bob Marley)
Dennis Coffey "Never Can Say Goodbye"
Face B :
The Mighty Mocambos "The Next Message" (Grandmaster Flash)
Electro Deluxe "Staying Alive" (The Bee Gees)
Marcus Miller "Girls & Boys" (Prince)
Lenny White feat. Donald Blackman & Foley "Kashmir" (Led Zeppelin)