Pour fêter sa nouvelle tournée au Japon, D'Angelo sort une nouvelle édition de Black Messiah en double cd.
Une édition limitée digipack renfermant un bandana collector aux couleurs de l'album et surtout un cd bonus avec une session live enregistrée pour Spotify l'an dernier.
Au programme, 32 minutes de D'Angelo & The Vanguard captées live dans les locaux de la plateforme de streaming à New York avec des relectures de « Betray My Heart », « Really Love », « The Door » et la reprise de Prince « She's Always in My Hair ». Comptez une vingtaine d'euros pour cet import japonais disponible chez tous les bons disquaires.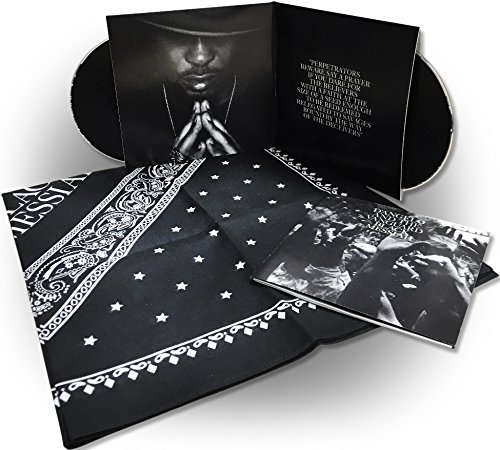 Tracklisting :
Disc 1 :
Ain't That Easy
1000 Deaths
The Charade
Sugah Daddy
Really Love
Back to The Future
Till It's Done (TUTU)
Prayer
Betray My Heart
The Door
Back To The Future
Another Life
Disc 2 :
Betray My Heart
Really Love
The Door
She's Always in My Hair (Prince)