Circulant sur la toile depuis un moment, le duo inédit entre Michael Jackson et Freddie Mercury « There Must Be More to Life Than This » sera bientôt disponible officiellement dans une nouvelle compilation de Queen à paraître le 10 novembre prochain.
Composé par Freddie Mercury pendant les sessions de Hot Space (1981) et publié plus tard sur le premier album solo du chanteur moustachu (Mr Bad Guy, 1985), « There Must Be More to Life Than This » a été remixé par William Orbit pour les besoins de la nouvelle compilation. « La première fois que j'ai passé le morceau en studio, j'ai ouvert le coffre aux trésors offert par les plus grands musiciens » commente le producteur. « C'était émouvant d'entendre la voix de Michael. Si vive, si cool et poignante, c'était comme s'il était en studio en train de chanter en live. Avec le solo vocal de Freddie sur la table de mixage, ma gratitude pour ce cadeau atteignait un niveau encore plus élevé« 
Incluant raretés enregistrées par Mercury, prises alternatives et classiques du groupe, Queen Forever sera disponible en cd simple (20 titres) et double cd (36 titres) le 10 novembre prochain. Découvrez la nouvelle version de « There Must Be More to Life Than This » remixée par William Orbit dans le lecteur ci-dessus.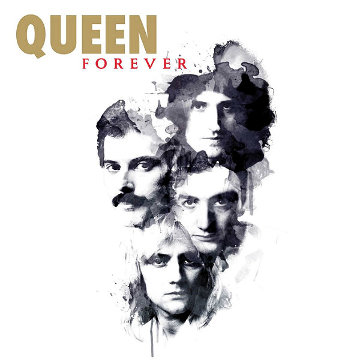 CD 1 :
Let Me in Your Heart Again
Love Kills – the Ballad
There Must Be More to Life Than This (William Orbit Mix)
Play the Game
Dear Friends
You're My Best Friend
Love of My Life
Drowse
You Take My Breath Away
Spread Your Wings
Long Away
Lily of the Valley
Don't Try So Hard
Bijou
These Are the Days of Our Lives
Nevermore
Las Palabras de Amor
Who Wants to Live Forever
CD 2 :
I Was Born to Love You
Somebody to Love
Crazy Little Thing Called Love
Friends Will Be Friends
Jealousy
One Year of Love
A Winters Tale
'39
Mother Love
It's a Hard Life
Save Me
Made in Heaven
Too Much Love Will Kill You
Sail Away Sweet Sister
The Miracle
Is This the World We Created
In the Lap of the Gods … Revisited
Forever