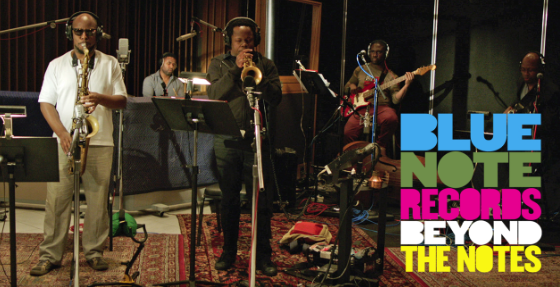 Les 80 ans de Blue Note Records en DVD/Blu-Ray
Après sa sortie au cinéma, le documentaire Blue Note Records: Beyond the Notes réalisé par la cinéaste suisse Sophie Huber sera disponible le 6 septembre en DVD, Blu-ray et version digitale (distribution : Eagle Vision/Universal).
Blue Note Records: Beyond the Notes explore la vision de l'emblématique label de jazz américain. Depuis sa création en 1939, Blue Note a créé un environnement propice à l'épanouissement de la créativité.
Grâce à des sessions d'enregistrement récentes, des archives rares et des conversations avec des artistes emblématiques du label, ainsi que son président actuel Don Was, le film révèle l'intimité d'un label dont l'héritage reste vital dans le climat politique actuel. Les légendaires Herbie Hancock et Wayne Shorter se joignent aux musiciens d'aujourd'hui tels que Robert Glasper et Ambrose Akinmusire. Leurs réflexions nous ramènent aux figures très influentes du passé qui ont construit l'héritage de Blue Note Records : Thelonious Monk, Bud Powell, John Coltrane, Art Blakey, Horace Silver et Miles Davis.
Découvrez ci-dessous la bande-annonce de Blue Note Records: Beyond the Notes :