Vidéo : St. Paul Peterson "Something in the Water"
Break on Free, le nouvel album de St. Paul Peterson, rend hommage au son de Minneapolis, sa ville d'origine.
Multi-Instrumentiste, auteur-compositeur et ancien membre des groupes satellites Princiers The Time et The Family, St. Paul Peterson propose 12 nouveaux titres incluant la participation, entre autres, du saxophoniste Eric Leeds, du légendaire percussionniste Lenny Castro, du guitariste Eric Gales et du claviériste-producteur Ricky Peterson, le frère de St. Paul.
Le batteur Michael Bland et le guitariste Jellybean Johnson (The Time) sont également présents dans "Something in the Water", un titre orienté MPLS sound qui répond à la question "pourquoi Minneapolis est-elle si funky ?".
Découvrez ci-dessous le clip de "Something in the Water". Break On Free sera disponible le 11 mars (Distribution : Leopard Records/Socadisc)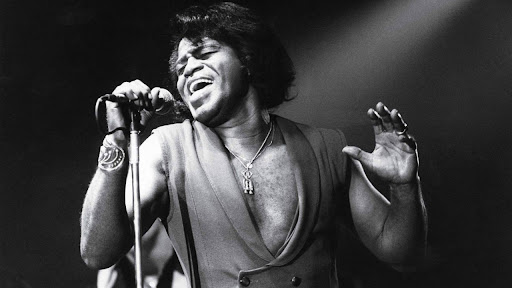 James Brown remixé dans "Black & Loud – James Brown Reimagined"
Stro Elliot, le multi-instrumentiste de The Roots, s'est associé au label Urban Legend pour remixer 10 classiques de James Brown.
Dans Black & Loud: James Brown Reimagined, Elliot revisite le répertoire du Godfather of Soul avec, entre autres, "She Made Me Popcorn" (remix de "Mother Popcorn"), "Machine No Make Sex" (remix de "Get Up (I Feel Like Being a) Sex Machine") et « Coal Sweat », sa relecture de « Cold Sweat ».
Black & Loud: James Brown Reimagined sera disponible le 11 février en versions LP, LP translucide et digitale. Découvrez ci-dessous "Machine No Make Sex" et le tracklisting de l'album.
 Tracklisting
A-Side
A1. Turn It Up Give It Shrooms (Give It Up or Turn It a Loose)
A2. SortaBad (Super Bad)
A3. The Big Purple Donut (The Payback)
A4. Coal Sweat (Cold Sweat)
A5. Get Up Off (Get Up Offa That Thing)
B1. The Goodest Foot (Get On the Good Foot)
B2. Dragon Pants (Hot Pants)
B3. She Made Me Popcorn (Mother Popcorn)
B4. Machine No Make Sex (Get Up [I Feel Like Being a] Sex Machine)
B5. Black And Loud (Say It Loud – I'm Black and I'm Proud)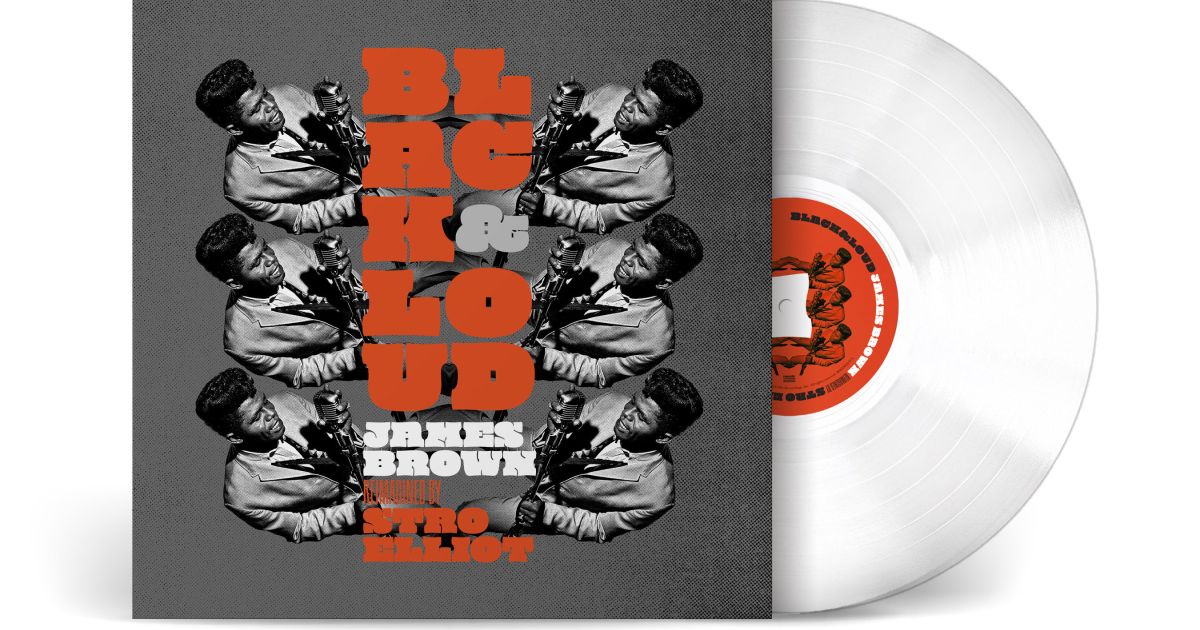 La BO du documentaire "Summer Of Soul" en digital, CD et vinyle
La bande originale du superbe documentaire Summer of Soul (… Or When The Revolution Could Not Be Televised) réalisé par Questlove sera disponible via Legacy Recordings/Sony Music le 28 janvier 2022 en version digitale — les éditions CD et vinyle sortiront le 17 juin. Cette sélection de 17 titres comprend des morceaux live du festival culturel de Harlem de 1969, dont des classiques de Nina Simone, B.B. King, Sly & The Family Stone, Gladys Knight & The Pips, mais omet toutefois les performances de Stevie Wonder pour de vraisemblables questions juridiques.
La BO accompagne un documentaire récompensé par le Grand Prix du Jury et le Prix du Public au Festival de film de Sundance, et actuellement disponible sur Disney+ en France. Il a notamment remporté six prix aux Critics Choice Awards, dont ceux du "Meilleur film documentaire", du "Meilleur réalisateur", du "Meilleur premier film documentaire", du "Meilleur montage", du "Meilleur documentaire d'archives" et du "Meilleur documentaire musical", et a reçu le prix du meilleur documentaire du National Board of Review. Il est actuellement nommé pour le "Meilleur film musical" aux GRAMMY® Awards 2022.
Dans une récente interview accordée au mensuel britannique Mojo, Questlove a également déclaré qu'il envisageait de mettre prochainement à disposition l'intégralité des performances du Harlem Cultural Festival.
Découvrez ci-dessous le tracklisting de Summer of Soul (… Or When The Revolution Could Not Be Televised) et son premier extrait, une version live de "Sing a Simple Song" de Sly & The Family Stone.
TRACKLISTING:
The Chambers Brothers – "Uptown"
B.B. King – "Why I Sing The Blues"
The 5th Dimension – "Don't Cha Hear Me Callin' To Ya"
The 5th Dimension – "Aquarius/Let The Sunshine In (The Flesh Failures)"
David Ruffin – "My Girl"
The Edwin Hawkins Singers – "Oh Happy Day"
The Staple Singers – "It's Been A Change"
The Operation Breadbasket Orchestra & Choir Featuring Mahalia Jackson and Mavis Staples – "Precious Lord Take My Hand"
Gladys Knight & The Pips – "I Heard It Through The Grapevine"
Mongo Santamaria – "Watermelon Man"
Ray Barretto – "Together"
Herbie Mann- "Hold On, I'm Comin'"
Sly & The Family Stone – "Sing A Simple Song"
Sly & The Family Stone – "Everyday People"
Abbey Lincoln and Max Roach – "Africa"* (uniquement en digital)
Nina Simone – "Backlash Blues"
Nina Simone – "Are You Ready"
"There's a Riot Goin'On" en LP collector pour ses 50 ans
There's a Riot Goin'On, le chef-d'oeuvre tourmenté de Sly and the Family Stone, fête ses 50 ans en 2021.
À cette occasion, Legacy Recordings publie un LP collector coloré en rouge de l'album incluant, entre autre, les incontournables "Family Affair", "Running Away" et "Thank You For Talking To Me Africa".
There's a Riot Goin'On: 50th Anniversary LP sera disponible le 10 décembre, 50 ans jour pour jour après sa parution originale (informations).
Side A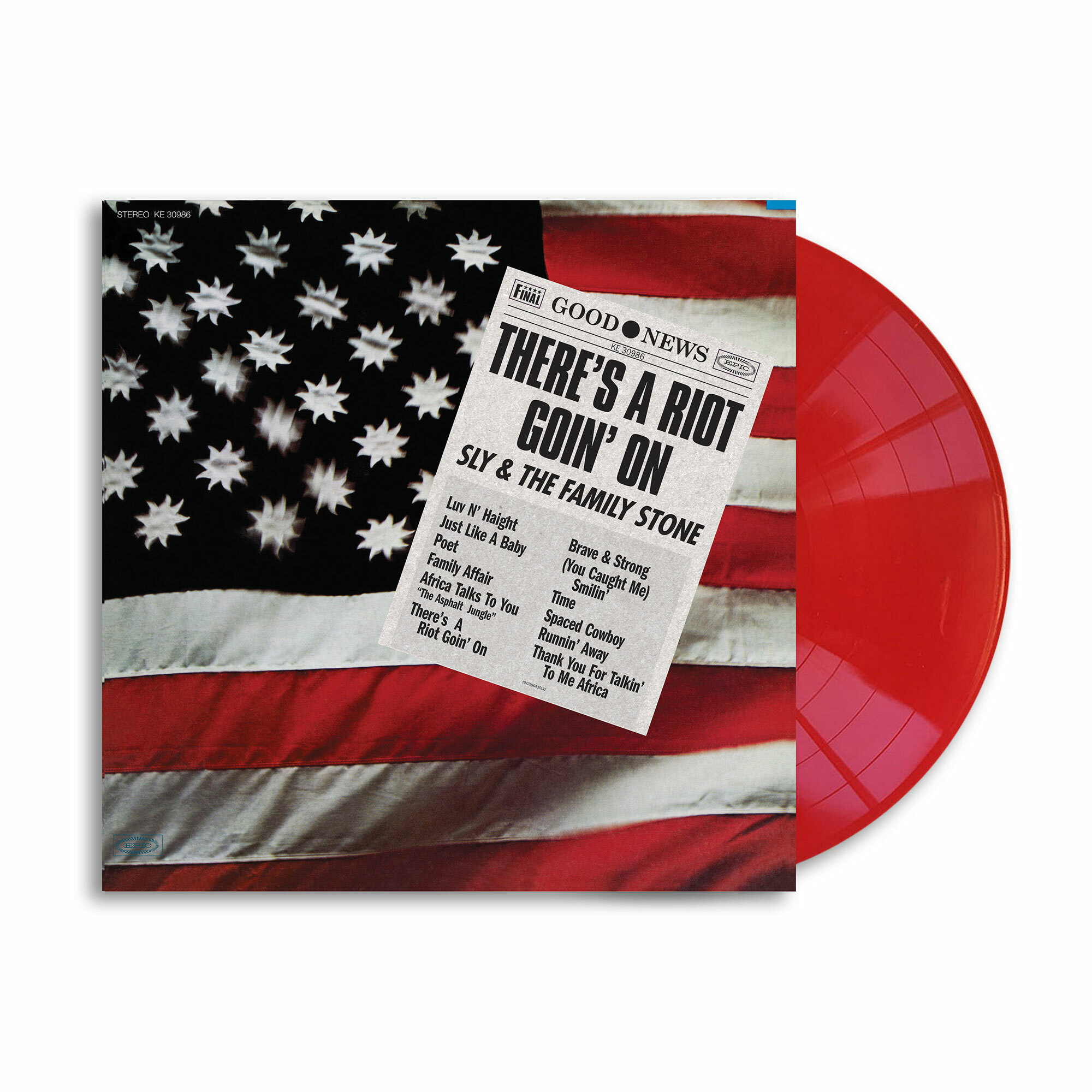 1. Luv N' Haight
2. Just Like A Baby
3. Poet
4. Family Affair
5. Africa Talks To You "The Asphalt Jungle"
6. There's A Riot Goin' On
Side B
1. Brave & Strong
2. (You Caught Me) Smilin'
3. Time
4. Spaced Cowboy
5. Runnin' Away
6. Thank You For Talking To Me Africa
Audio : Silk Sonic (Bruno Mars+Anderson.Paak) "After Last Night" feat. Bootsy Collins & Thundercat
Disponible depuis le 12 novembre, An Evening With Silk Sonic, le premier album du duo Silk Sonic réunissant Bruno Mars et Anderson.Paak, remet à jour la soul satinée des années 1970.
Dans "After Last Night", Silk Sonic s'adjoint les services de deux illustres bassistes : Bootsy Collins (au chant) et Thundercat, dans un soyeux mid-tempo représentatif du style et de la production organique d'un album largement inspiré par le Philly Sound.
Découvrez "After Last Night" ci-dessous.
"Tokyo Glow", le meilleur du funk west-coast japonais
Après le succès de la compilation Tokyo Dreaming, le label Wewantsounds propose une nouvelle sélection de joyaux funky sélectionnés par le DJ japonais Notoya, qui a puisé dans le riche catalogue du label Nippon Columbia de la fin des années 70/début 80 pour en puiser la quintessence dans Tokyo Glow : Japanese city pop, funk & boogie.
Nippon Columbia est une institution au Japon et l'un des labels les plus importants du pays qui a accumulé un incroyable catalogue au fil des décennies. Le label a été particulièrement créatif dans les années 1970 et 80 et a été l'un des principaux pourvoyeurs de musique de qualité au moment où le Japon entrait dans un de ses plus grands booms économiques. Comme l'explique Notoya dans les notes de pochette « À l'époque, les maisons de disques avaient de gros budgets et pouvaient se permettre d'engager les plus grands musiciens pour un disque, avec de riches sections de cordes et de cuivres, les meilleurs batteurs, claviers… Il en résulta un son sophistiqué, très différent de celui de la musique d'aujourd'hui."
La sélection Tokyo Glow regorge de ces joyaux funky avec des influences de la côte ouest à commencer par « Kimugare », un morceau mid-tempo de Kumi Nakamura, une célèbre actrice qui n'enregistra qu'un seul album pour Columbia en 1980. La playlist continue dans cette veine avec les grooves ensoleillés de Miyuki Maki, Hatsumi Shibata et le musicien culte Hiroshi Sato. Le rythme s'accélère ensuite pour devenir plus funky avec New Generation Company, Kengo Kurozumi - avec son superbe boogie, « Juggler » – et l'une des les reines du genre, Hitomi 'Penny' Tohyama avec « Tuxedo Connection ».
Tokyo Glow : Japanese city pop, funk & boogie selected by DJ Notoya sera disponible en CD et double-vinyle le 10 décembre (distribution Wewantsounds/Modulor). L'album gatefold 2-LP a été designé par Optigram et est annoté par DJ Notoya avec Nick Luscombe. L'audio a été récemment remasterisé à Tokyo par Nippon Columbia.
Tracklisting
1. Kumi Nakamura – Kimagure
2. Miyuki Maki – Indo No Michibata
3. Haruyoshi Yamashina – Osake To Joke
4. Sumiko Yamagata – Natsu No Hikari Ni
5. Hatsumi Shibata – Party Is Over

6. Makoto Iwabuchi – Moonlight Flight
7. Hiroshi Sato – Saigo No Tejina
8. Arakawa Band – Paradise's Dream
9. New Generation Company – I Wander All Alone (Part III)
10. Kiyohiko Ozaki – Ojosan Oteyawarakani
11. Kengo Kurozumi – Juggler
12. Ken Nishizaki – Koi No Paradigm
13. JADOES – Simply Another Love
14. Midori Hara – Aamar Jabar
15. Hitomi 'Penny' Tohyama – Tuxedo Connection
16. Mizuki Koyama – Oh! Daddy
17. Haruo Chikada & Vibra-Tones – Sofa Bed Blues
18. Mitsuko Horie – Chigasaki Memory
Fela : "Vinyl Box #5″ en décembre
Partisan Records vient d'annoncer la parution du cinquième volume des rééditions vinyles du catalogue de Fela Kuti. Vinyl Box #5 a été sélectionné par Femi Kuti, le fils de Fela, un multi-instrumentiste réputé – également ambassadeur de l'afrobeat –, et Chris Martin de Coldplay. Ce cinquième coffret succède à ceux slectionnés par Erykah Badu, Brian Eno, Ginger Baker et Questlove et contient les albums Why Black Man Dey Suffer (1971), Noise For Vendor Mouth (1975), Kalakuta Show (1976), Excuse O (1976), Ikoyi Blindness (1976), Original Sufferhead (1981) et Overtake Don Overtake Overtake (1989).
Le visuel de chaque album a été recréé avec soin à partir des pressages vinyles originaux et le coffret contient également un livret en couleur de 20 pages comprenant des introductions rédigées par Chris Martin et Femi Kuti – des chroniques approfondies des 7 disques par le journaliste spécialiste de l'afrobeat Chris May – des textes de chansons – des photos de Fela inédites – des clichés provenant de Music Is The Weapon, le documentaire de 1982 et un poster réalisé par l'artiste nigérian Lemi Ghariokwu, la force créatrice derrière une trentaine de couvertures d'albums de Fela.
Vinyl Box #5 paraîtra le 10 décembre prochain et sera limité à 4000 exemplaires dans le monde (informations).
Audio : MF Robots (ex-Brand New Heavies) "Brand New Day"
En marge de The Brand New Heavies, le batteur et membre fondateur Jan Kincaid et la chanteuse Dawn Joseph s'associent pour fonder MF Robots (Music For Robots).
Dans un entretien paru dans ces pages en 2013, Jan Kincaid nous racontait sa rencontre avec Dawn Joseph : "Dawn nous a été recommandée l'an dernier par un ami musicien, alors que nous étions à la recherche d'une chanteuse. Nous voulions une anglaise, afin de faciliter le travail en termes géographiques. Elle est assez unique et elle fait partie du business depuis longtemps, même si peu de gens la connaissent. Elle a travaillé avec CeeLo Green, Eric Clapton ou encore Kylie Minogue. Elle n'a jamais vraiment réalisé ses propres projets, donc c'était une aubaine pour nous. Elle est fantastique, aussi bien en tant que chanteuse qu'en tant que performer. Elle nous ouvre de nouveaux horizons."
Après un premier album éponyme paru en 2018, le duo est de retour avec Break the Wall, déjà disponible en digital et en CD et vinyle le 26 novembre (distribution : BBE).
Découvrez son extrait "Brand New Day" ci-dessous.
Le meilleur du label Golden Rules dans "The Originals 1"
"Bringing soul back to the people." Telle est la devise du label allemand Golden Rules, qui publie le 15 octobre The Originals 1, une sélection de 14 titres parmi ses sorties les plus emblématiques signées Gizelle Smith, Shawn Lee's Ping Pong Orchestra, DeRobert & The Half Truths, The Mighty Mocambos, Ghost Funk Orchestra et bien d'autres.
"Dès le début, nous avons voulu être un projecteur sur la scène actuelle du funk contemporain, de la soul et des vibrations positives", expliquent les responsables du label. "Nous nous sommes mis en relation avec un joli réseau de musiciens, de labels et d'amateurs de soul music et avons créé le premier sampler. De Moscou à Hambourg, en passant par Paris et New York, de Londres à Barcelone et Nashville : c'est un bouquet coloré de véritables épopées soul, de grooves psychédéliques et de breaks funky d'artistes talentueux du monde entier."
Golden Rules : The Originals 1 sera disponible en vinyle, cassette et version digitale le 15 octobre.
Tracklisting
Gizelle Smith – Jonny 03:39
The Drawbars – Shinjuku Strut 03:36
Laura Llorens & The Shadows Of Love – All Or Nothing 03:24
The Brothers Nylon – Three Ears 02:56
The Gripsweats Feat. Oliver James – This City 03:28
The Soul Surfers – Rhythm 2 03:49
Magic In Threes – Diggin' Dirt 02:17
The Mighty Mocambos – Find My Way 03:29 Min
Outer Space – Magnetic Monster 03:29
Ghost Funk Orchestra - Asphalt Homeland 04:08
Hot Border Special – Fresher Under Pressure 03:25
Derobert & The Half Truths – Thievin' & Robbin' 03:28
Shawn Lee's Ping Pong Orchestra – Rocket Ship 04:17
The Supertights – Sweet Extasy 02:32
"Funk, Soul & Hip-Hop Diggers", la série vinyle
Compilée par Olivier Cachin et illustrée par Lazoo, la série Diggers propose trois doubles-vinyles consacrés aux héros – connus et méconnus – du funk, de la soul music et du hip-hop.
Au programme : Funkadelic, Grandmaster Flash and the Furious Five, Ohio Players, The Fatback Band, Blowfly, Afrika Bambaataa, Marva Whitney et bien d'autres ! Tracklistings complets ci-dessous (distribution : Wagram Music).
Informations :
A1 Funkadelic Can You Get To That
A2 Ohio Players Funky Worm
A3 Lafayette Afro Rock Band Darkest Light
A4 Lonnie Liston Smith & The Cosmic Echoes A Chance For Peace
A5 All The People Feat. Robert Moore Cramp Your Style
B1 Taana Gardner Work That Body
B2 Bobby Byrd Back From The Dead
B3 Betty Wright Clean Up Woman
B4 Little Beaver Funkadelic Sound
B5 Timmy Thomas Are You Crazy???
B6 Black Ivory I Keep Asking You Questions
C1 T-Connection Do What You Wanna Do
C2 Ike Turner & The Kings Of Rhythm Funky Mule
C3 The Fatback Band Yum, Yum (Gimme Some)
C4 The Blowflys Funky In The Hole
C5 Uncle Louie Feat. Walter Murphy I Like Funky Music
D1 Blowfly Nobody's Butt But Yours, Babe
D2 Margie Lomax God's Greatest Gift To Man Is A Woman
D3 Queen Yahna Ain't It Time
D4 Marva Whitney With Osaka Monaurail I Am What I Am (Part 1 & 2)
D5 Joy Fleming Fieber (Fever)
A1 Sonny Knight & The Lakers Sugar Man
A2 Gloria Ann Taylor Jolene
A3 Don Julian & The Larks Shorty The Pimp
A4 Foster Sylvers Misdemeanor
A5 Florence Miller The Groove I'm In
A6 Mac Rebennack & The Soul Orchestra The Point
B1 Clarence Reid The Best Part Of A Man
B2 Doris Duke Woman Of The Ghetto
B3 Gwen McCrae 90% Of Me Is You
B4 Helene Smith Help Me To Keep What I've Got
B5 Teddy Reynolds Ain't That Soul
B6 Miss Lavelle Stop These Teardrops
C1 Millie Jackson I Cry
C2 The Whatnauts Why Can't People Be Colors Too?
C3 George & Gwen McCrae Mechanical Body
C4 Gino Washington Puppet On A String
C5 Chet "Poison" Ivey & His Fabulous Avengers Soul Is My Game
C6 Betty Padgett Sugar Daddy Pt. 1
D1 Brother To Brother In The Bottle
D2 Class Get Your Chic Together
D3 Latimore Let's Straighten It Out
D4 C.B. & Ten Others With Axes Rosie
A1 Grandmaster Flash & The Furious Five It's Nasty (Genius Of Love)
A2 Boogie Down Productions The Bridge Is Over
A3 Afrika Bambaataa, Zulu Nation & Cosmic Force Zulu Nation Throw Down
A4 Nitro Deluxe Journey To Cybotron
A5 Tuff Crew My Part Of Town
B1 Blowfly Blowfly's Rap
B2 Funky 4 + 1 King Heroin
B3 (MC) Rock Lovely One Time Two Time Blow Your Mind
B4 Double Trouble Stoop Rap
C1 Choice M.C. This Is The "B" Side (True Blue Mix)
C2 The Fatback Band King Tim III (Personality Jock)
C3 Fly Guy Fly Guy Rap
C4 Cybotron Clear
C5 Cold Crush Brothers Vs Fantastic Freaks Basketball Throwdown
D1 Willie Wood & Willie Wood Crew Willie Rap
D2 Hashim We're Rocking The Planet
D3 Maggotron Bass Invaders
D4 Cold Crush Brothers Feel The Horns
D5 Madam Funkyfly The Crazy Mule Saloon
Vidéo : Cimafunk feat. George Clinton "Funk Aspirin"
Originaire de Cuba, Erick Iglesias Rodríguez (alias Cimafunk) fusionne les rythmes cubains aux grooves du funk dans Alimento, un troisième album produit par Jack Splash (Kendrick Lamar, Alicia Keys, Solange Knowles…).
Disponible dès le 8 octobre, Alimento, distille avec efficacité et un savoir-faire évident un latino-funk aux influences multiples, de Zapp à Prince en passant par Parliament-Funkadelic. "Funk Aspirin", son premier extrait, bénéficie logiquement de la participation du Dr. Funkenstein himself, George Clinton.
Découvrez "Funk Aspirin" ci-dessous. Cimafunk sera en concert à Paris (New Morning) le 10 novembre.
Vidéo : The Next Movement "See No Limits"
Paru le 10 septembre dernier, l'album éponyme du trio suisse The Next Movement, composé de J.J. Fluck (batterie/chant), Pascal "P" Kaeser (basse) et du guitariste Sam Siegenthaler, fusionne habilement les influences de James Brown, Prince, Jimi Hendrix et D'Angelo.
De leur expertise du MPLS Sound en passant par une reprise furieuse du "Come Together" des Beatles, The Next Movement remet les pendules à l'heure ! La preuve avec l'extrait "See No Limits", visible ci-dessous.