News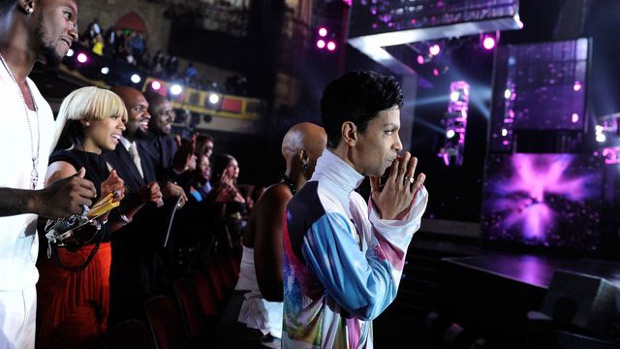 Publié le 8 juin 2016 | Par Funk-u
0
D'Angelo, Sheila E. et Janelle Monae rendront hommage à Prince aux BET Awards
D'Angelo, Sheila E., Janelle Monae, The Roots et bien d'autres rendront hommage à Prince lors de la 16ème cérémonie des BET Awards qui se tiendra à Los Angeles le 26 juin prochain.
Après s'être moqué du tribute de Madonna à Prince sur les réseaux sociaux, BET rendra à son tour hommage au génie de Minneapolis. "Ouais, on a vu ça. Ne vous inquiétez pas, on s'occupe de vous", avait tweeté la chaîne américaine quelques minutes après la performance de la Queen of Pop.
"Toute personne qui veut rendre hommage à Prince est la bienvenue", avait répondu Madonna sur sa page instagram."Quelque soit votre âge, votre sexe ou votre couleur de peau. Si vous l'aimiez et qu'il vous a inspiré, alors montrez-le !!!! J'adore Prince pour toujours. "
Cette cérémonie accueillera également des performances d'Alicia Keys et Maxwell.